Stephen Reynolds "Sunshine" Forrester
September 28, 1951 – May 30, 2021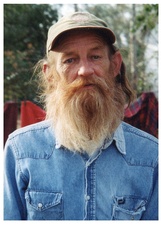 Stephen Reynolds "Sunshine" Forrester, 69, of Cairo, GA, passed away on Sunday, May 30, 2021, at Archbold Memorial Hospital surrounded by his loving friends and family in Thomasville, GA.  The family will have a memorial service at a later time.
Mr. Forrester was born on September 28, 1951, in Cairo, GA, to the late Ellis Malone Forrester and Ella Ree Jones Forrester.  He was married to Barbara Ann Miller Forrester, who preceded him in death.  He retired from the construction industry.  Steve was raised in the Methodist faith.  He was a quiet man who spent most of his life working with his hands.  Whether it be construction work or building furniture at home, he had skills.  His favorite place was the river where he spent countless hours with friends, fishing and enjoying life.
Steve was also a family man who enjoyed a good book.  He loved being in his garden and often cooked delicious meals for his wife, children and grandchildren; all of whom loved his cornbread almost as much as they loved him.  He was a happy man that didn't let much bother him and he will be greatly missed.
Survivors include: his son, Eric Forrester (Melissa) of Tallahassee, FL; grandson, Kayden Forrester of Pellston, MI; brothers, Tommy Forrester of Cairo, GA, Billy Forrester (Cathy) of Wewahitchka, FL; sisters, Janice Lackey of Mobile, AL, Peggy Cain; stepchildren, Rebecca Roberts (Dale) of Cairo, GA, Ronald Carter (Charity) of Whigham, GA, Rachael Adams of Whigham, GA; and a host of step grandchildren, nieces and nephews.
He was preceded in death by: his parents; his wife, and a brother, Jerry Forrester.
For those who desire, condolences may be offered to the family by
clicking here
.