Scarlett Hudson Danford
May 6, 1953 – March 13, 2023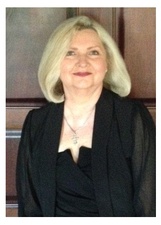 Scarlett Hudson Danford, 69, of Orangeburg, SC, entered the presence of her Lord and Savior on March 13, 2023.  Visitation will be from 6:00-8:00 p.m. on Thursday, March 16, 2023, at Dukes-Harley Funeral Home, 3379 Columbia Road, Orangeburg, SC 29118.  A graveside service will be held at 11:00 a.m. on Saturday, March 18, 2023, in Greenwood Cemetery, Cairo, GA, assisted by Clark Funeral Home.
Scarlett was born to the late Joe Grady Hudson and the late Lynette Castleberry Hudson in Thomasville, GA.  After graduating from Ocoee High School in Ocoee, FL, she attended Bible college at Southeastern University in Lakeland, FL.  She earned a diploma in nursing from the Orangeburg Regional Hospital School of Nursing and a Bachelor of Science in Nursing from Chamberlain University.  Scarlett had a strong work ethic and was devoted to serving her community through 37 years of employment at The Regional Medical Center in Orangeburg, SC.  She passionately pursued her career in multiple nursing leadership roles including Nurse Manager on the Progressive Care Unit, Assistant Nurse Manager on 3-West, House Supervisor, and Clinical Manager of the Behavioral Health Unit.  She was a strong advocate for nursing staff, as well as improving the access of care and provision of mental health services within the community.
Scarlett found great pride and fulfillment through her devotion to the nursing profession. However, her greatest joy and pride in life were her two children.  Survivors include her son, James Marcus Danford, III, (Leah) of Columbia, SC, daughter, Rachel Ruth Danford of Orangeburg, SC, and four grandchildren, Scarlett-Diana Perrine, Mercy James, Joseph, and Leo Danford.
Sincere gratitude is given to her oncologist, Dr. Brian Orr, and the staff of MUSC Hollings Cancer Center and The Regional Medical Center.  A special thanks to nurses Evelyn Pauling and Sejal Patel for the compassionate care provided during her transition from this life to her eternal home in heaven with dignity and grace.
Memorials may be made to MUSC Hollings Cancer Center, 86 Jonathan Lucas Street, Charleston, SC 29425.
Online condolences may be expressed at www.dukesharleyfuneralhome.com or
https://www.facebook.com/Dukes-Harley-Funeral-Home-and-Crematory-304968586272868
For those who desire, condolences may be offered to the family by
clicking here
.