Samuel Braxton "Sammy" Goings
September 9, 1946 – August 8, 2015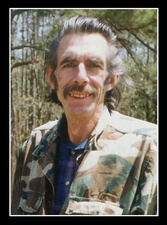 Memorial services for Samuel Braxton "Sammy" Goings, 68, of Tallahassee, FL, are at 1:00 p.m., Friday, August 14, 2015, at the Chapel of Clark Funeral Home, Cairo, GA. Rev. Wayne McDonald will officiate. Services will conclude at the Chapel. Private interment will be at Centennial Cemetery, Cairo, GA. Mr. Goings passed away on Saturday, August 8, 2015, at Capital Regional Medical Hospital, Tallahassee, FL.
Samuel Braxton "Sammy" Goings was born on September 9, 1946, in Cairo, GA, to the late Joseph Hubert Goings, Sr. and Kathleen Elizabeth VanBrunt Rogers. He retired from the construction industry. At age 62, he graduated from Tallahassee Community College. He was an active member of Seven Hills Health and Rehabilitation Center in Tallahassee, FL. He spent his last four years there as a resident. He was an advocate of patient rights and represented his fellow patients on many projects. Sammy would often use his own funds to purchase the winner's prizes in the Bingo games for his fellow residents. He was an accomplished music composer and had published several songs. He was of the Baptist faith.
Survivors include: son, Michael Goings of Albany, GA; sister, Sylvia Harrington of Albany, GA. The family would like to thank his special care givers, Angela Goings and Hugh Miller.
Mr. Goings was preceded in death by his parents and a brother, Joseph Hubert Goings, Jr.
Memorials may be made in Mr. Goings memory to Centennial United Methodist Church, 238 Enos Lane, Cairo, GA, 39828.
Please enter your information and condolence message. The condolence you submit is private and will only be used to forward to the family.
For those who desire, condolences may be offered to the family by
clicking here
.