Rodney Lee Halstead
January 7, 1972 – January 3, 2021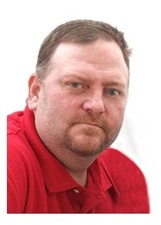 Rodney Lee Halstead, 48, of Cairo, GA, passed away at Grady General Hospital in Cairo on Sunday, January 3, 2021.  Graveside memorial services will be on Saturday, February 27, 2021 in the Old Mars Hill Cemetery, Climax, GA.  Rev. Teddy Williamson will officiate.
Mr. Halstead was born on January 7, 1972, in Thomasville, GA, to James Lucas Halstead and the late Evelyn Brinson Halstead.  He was a graduate of Cairo High School Class of 1990.  He lived and worked for many years in Florida and currently lived and worked in Cairo with Grady County as an attendant.  He was of the Baptist faith.  He loved hunting and fishing with his son, Lucas.
Survivors include: his son, Lucas Aiden Halstead of Cape Coral, FL; Lucas' mother, Leah Halstead of Cape Coral, FL; father, James Lucas Halstead (Jenelle) of Cairo, GA; brother, Rex Halstead (Darlene) of Cairo, GA; nieces and nephews, Nicholas Halstead, Nathan Halstead, both of Cairo, GA, Lucas Halstead of Meigs, GA, Holly Halstead of Whigham, GA, Leacy Halstead, of Tallahassee, FL, Joseph Cartwright, Alyssa Cartwright, both of Cape Coral, FL, Cole Sorenson, Amber Sorenson, both of Ft. Myers, FL; and a host of extended family.
He was preceded in death by: his mother, Evelyn Brinson Halstead; brother, Ricky Halstead.
For those who desire, condolences may be offered to the family by
clicking here
.