Henry Dolan Hawthorne
October 17, 1945 – August 22, 2020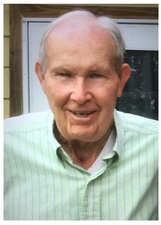 Henry Dolan Hawthorne, 74, of Whigham, GA, passed away at his home on Saturday, August 22, 2020.  Interment will be in the Hawthorne Cemetery, Whigham, GA.  The family will have a memorial service at a later time.
Mr. Hawthorne was born on October 17, 1945, in Cairo, GA, to the late Henry Anderson Hawthorne and Eunice Louise Harrison Hawthorne.  On February 21, 1976, he married Mary Lee Baka Hawthorne, who survives.  He was self-employed in cleaning and maintenance business.  Dolan enjoyed working with his hands.  He loved talking to others about God's Kingdom and his purpose.  He was a member of the Kingdom Hall of Jehovah's Witnesses.
Survivors include: his wife, Mary Lee Hawthorne of Whigham, GA; daughter, Amber Lee Hawthorne Poloronis (Michael); brother, Bruce Hawthorne (Sharon) of Whigham, GA; sister, Linda Faye Hawthorne of Whigham, GA; and several nieces, nephews, and extended family.  He was preceded in death by his parents.
For those who desire, condolences may be offered to the family by
clicking here
.