Elizabeth Harrison Rodgers
June 18, 1950 – December 28, 2020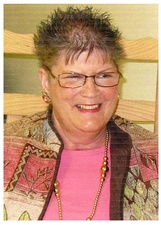 Graveside funeral services for Elizabeth Harrison Rodgers, 70, of Whigham, GA, are on Friday, January 1, 2021, in Butler Cemetery, Whigham, GA.  Rev. Johnny Burdick and Rev. Jimmy Ausburn will officiate.  Mrs. Rodgers passed away at Memorial Hospital and Manor in Bainbridge, GA, on Monday, December 28, 2020.
Mrs. Rodgers was born on June 18, 1950, in Cairo, GA, to the late William Grady Harrison and Winnie Peel Harrison.  On June 11, 1989, she married Fred Lawrence Rodgers, who survives.  She was the City Clerk of Whigham, GA, before her retirement.  She was a member of Magnolia Baptist Church in Whigham.
Survivors include: her husband, Fred Rodgers of Whigham, GA; stepdaughters, Corie Otto of Washington State, Christy Singleton of Marianna, FL, Kasey Parsh of Tallahassee, FL; four grandchildren, six great-grandchildren; and a host of nieces and nephews.
She was preceded in death by: her parents, Grady and Winnie Harrison; and brothers, Bobby Harrison, William Grady Harrison, Jr.
Memorials may be made in Mrs. Rodgers' memory to: Butler Cemetery, P. O. Box 91, Whigham, GA 39897; or the American Cancer Society, P.O. Box 22478, Oklahoma City, OK 73123.
For those who desire, condolences may be offered to the family by
clicking here
.