Becky Tyson Teasley
October 28, 1933 – August 27, 2023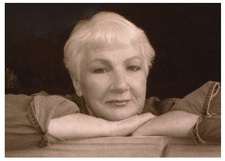 Funeral services for Becky Tyson Teasley, 89, of Cairo, GA, are at 3:00 p.m., Saturday, September 2, 2023, at the First Baptist Church, Cairo, GA.  Rev. Ron McCaskill will officiate.  Interment will be in the Cairo Cemetery.  Mrs. Teasley passed away at Tallahassee Memorial Hospital in Tallahassee, FL, on Sunday, August 27, 2023.
Active pallbearers will be her grandchildren, sons-in-law and nephew, Daniel Watts.  Honorary pallbearers will be her former students.
Mrs. Teasley was born on October 28, 1933, in Cairo, GA, to the late William M. Tyson and Jessie Pope.  On November 21, 1964, she married Harry North Teasley, Jr., who preceded her in death on December 7, 1999.  She was a proud military wife that traveled the world with her husband in his military assignments.  Becky taught in public education and later was the owner and operator of Teasley's School.  Becky was very patriotic and started her school days with the Pledge of Allegiance and "The Star-Spangled Banner" every day.  She was a beloved teacher to many children whom she never forgot over the years.  In the summer months she taught swimming to children and adults.  As much as she loved her school children, she loved her family more than anything.  She was a devoted member of the First Baptist Church of Cairo, GA.
Survivors include: her daughters, Patti Spitler (Doug) of Cairo, GA, Catherine Dowdy (Jay) of Cairo, GA; grandchildren, Josh Slappey (Brittany) of Cairo, GA, Dillon Guerrero (Stephanie) of Cairo, GA, Jessica Jones (Jesse) of Cairo, GA, Tyson Guerrero of Cairo, GA; great-grandchildren, Caroline Slappey, Aubrie Slappey, David Slappey, Avah Jones, Parker Jones, Reagan Guerrero, and a future Guerrero grandchild on the way; step-grandchildren, Mara Spitler, Brittany Guerrero, Brooke Guerrero, Ashton Dowdy, Garrett Dowdy; step-greatgrandchildren, Jace Jones, Jordon Jones; and a host of nieces, nephews and extended family.
She was preceded in death by: her parents; her husband; her brothers and sisters, Teele Graham, Max Tyson, Jack Tyson, Paul Tyson, Nellie Wells and Carolyn Graham.
The family will receive friends at the Fellowship Hall of the First Baptist Church on  Saturday, September 2, 2023, from 2:00 p.m. until 3:00 p.m.
For those who desire, condolences may be offered to the family by
clicking here
.