William Jonas Johns
March 13, 1983 – January 18, 2023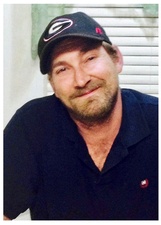 William Jonas Johns, 39, of Cairo, GA, passed away on January 18, 2023.  The family will have a memorial service at a later date.
Mr. Johns was born on March 13, 1983, in Thomasville, GA, to the late Willie J. Johns and Sandra Brown Reagan, who survives.  He was employed with Riverwood Flooring and Paneling in Whigham, GA.  He was of the Baptist faith.  Jonas was as forgiving as he was easy to anger.  He had a heart as big as him.  He could be as warm as sunshine, or he could roar like thunder.  He will be missed by many.
Survivors include: his children, Ethan Holley of Bainbridge GA, Alex Buckner of Pelham, GA, Sarah Holley of Bainbridge, GA, Colton Mowery of Cairo, GA; sisters, Jenny Atkinson (Brian) of Cairo, GA, Barbara Nell Mowery of Cairo, GA; mother, Sandra "Cindy" Reagan and her husband, Burt of Cairo, GA; and a host of nieces, nephews and extended family.
He was preceded in death by: his father, Willie J. Johns; and siblings, Tommy Johns, Ray Johns and Cathy Mowery.
For those who desire, condolences may be offered to the family by
clicking here
.