Vivian Blanks Jones
April 25, 1944 – September 3, 2022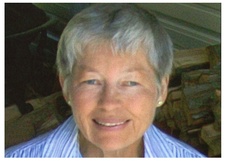 Vivian Blanks Jones, 78, passed away at home on September 3, 2022. Having been a long-time resident of Cairo, GA, she moved in 2019 to live with her son's family in Tallahassee, FL.
Services will be at the Clark Funeral Home Chapel on Wednesday, September 7, 2022 at 11:00 a.m.  Family will receive friends after the service.  A private family burial will be at Woodlawn Cemetery in Whigham, GA.
Vivian was born on April 25, 1944 in Lake City, Florida to the late Robert Ernest Blanks and Mary Easter Jordan Blanks.  She was married to Bobby Jones for 58 years.  They lived in various places but finally called Cairo "home" in 1977.  Vivian loved the Lord, and was a faithful member of the Cairo Church of Christ for many years.
Vivian worked for the Torrington and Timken Companies and retired after 32 years of service in 2009. She enjoyed a good cup of coffee, fishing, gardening, cooking, and spending time with her family.  Her favorite place later in life was in her rocking chair on her front porch watching for hummingbirds.
She is preceded in death by her parents; husband, Bobby Jones; infant son, Timothy; sisters Versie Dancy and Virginia Merker; brothers Vernon and Oedis Blanks.
Survivors include her sons: Steve (Melissa) Jones, David Jones, and Michael Jones all of Tallahassee, FL.  Also, her grandchildren: Savannah Jones, Joshua Jones, both of Tallahassee, FL; Bryan Jones, Emily Jones, both of Chigasaki, Japan. She is also survived by her brother, Butch Blanks of Lake City, FL, and many nieces, nephews, and extended family members.
For those who desire, condolences may be offered to the family by
clicking here
.