Susan Irene Weller
August 11, 1947 – April 28, 2019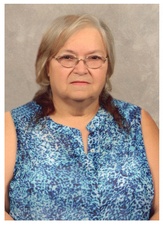 Susan Irene Weller, 71, of Whigham, GA, passed away at Archbold Memorial Hospital in Thomasville, GA, on Sunday, April 28, 2019. The family will have a memorial service at a later time.
Mrs. Weller was born on August 11, 1947, in Altoona, PA, to the late Alfred Garham and Pearl Wyrick Garham. She married Manard Weller, who preceded her in death. She retired as a truck driver.
Survivors include: her son, Donald Davis of Whigham, GA; grandchildren, Donald Davis, Jr., Geneva Marie Davis, Sarah Marie Jufer, Melissa Rhodes, Serenity Dawn Davis, Gerald R. Davis, Tonya Hembree; great-grandchildren, Landon G. Wilson, Grayson A. Davis, Dekote Tolan, Selena Tolan; and her sisters, Goldie and Net.
She was preceded in death by her parents and her husband.

For those who desire, condolences may be offered to the family by
clicking here
.