Sarah Jane Harley
August 16, 1942 – April 14, 2019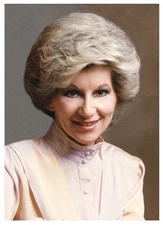 Sarah Jane Harley, 76, of Cairo, GA, passed away at her residence in Cairo, GA, on Sunday, April 14, 2019. No services are planned. Per Sarah's request, her ashes will be interred with her mother and father in Painesville, OH.
Ms. Harley was born on August 16, 1942, in Painesville, OH, to the late John Russell Harley and Grace Irene Eddy Harley. Sarah was the middle girl of two sisters. Her older sister, Nancy Smith, lives in Columbus, OH, and her younger sister, Linda Dillon, lives in Fort Myers, FL. Before her move to Florida, she and her husband managed and operated a small newspaper. She interviewed several famous people such as Andy Williams and Toma. After her husband passed away, she moved to Fort Myers, FL, to be with her mother and younger sister, Linda. A single friend of Linda's, Harry K. Persons, was a tennis pro and offered to teach her tennis if she would cook for him in exchange for free tennis lessons, and that is how it all started 40 years ago. We were very devoted to each other. We came to Georgia to be with Virginia Pitchford, Harry's only sister. She got a job right away with Richter and Company, LLC as receptionist/girl Friday and that lasted for over twenty years until she retired. Sarah was a kind, thoughtful and helpful person. She will be missed by everyone who knew her!

For those who desire, condolences may be offered to the family by
clicking here
.