Rupert Larry Padilla, III
September 10, 1952 – July 26, 2015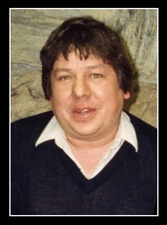 Graveside funeral services with military honors for Rupert Larry Padilla, 62, of Whigham, GA, are at 12:00 Noon, Thursday, July 30, 2015, in Andersonville National Cemetery, Andersonville, GA. Mr. Padilla passed away at Grady General Hospital in Cairo, GA, on Sunday, July 26, 2015.
Rupert Larry Padilla was born on September 10, 1952, in Great Lakes, IL, to the late Rupert Padilla, Jr. and Delia Rodrigues Padilla. He serviced his country in the U.S. Army in the Vietnam Conflict. On June 17, 1972, he married Sharon Mayer Padilla, who survives. He was of the Catholic faith.
Survivors include: wife, Sharon Mayer Padilla of Whigham, GA; sons, James R. Padilla of Portland, OR, Keith K. Padilla of Portland, OR, Steven J. Padilla of Whigham, GA; sister-in-law and brother-in-law, Deborah Weyna (Dave) of Cairo, GA; special aunts and uncles, Lydia Fonseca of San Antonia, TX, Hope Benevides of San Antonia, TX, Bertha Perez of Chicago, IL, Simon Rodrigues of Houston, TX, Jay Padilla (Marta) of Los Angeles, CA; and a large extended family.
He was preceded in death by his parents and a sister, Sandra Padilla.
In lieu of flowers, memorials may be made in Mr. Padilla's memory to the Wounded Warrior Project, P. O. Box 758517, Topeka, Kansas 66675.
The family will receive friends at Clark Funeral Home on Wednesday, July 29, 2015, from 4:00 p.m. until 6:00 p.m.
Please enter your information and condolence message. The condolence you submit is private and will only be used to forward to the family.
For those who desire, condolences may be offered to the family by
clicking here
.