Roxford "Rox" Johnson
September 14, 1939 – March 26, 2021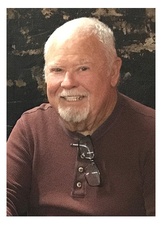 Private memorial services for Roxford "Rox" Johnson, 81, of Cairo, GA, are on Tuesday, March 30, 2021, at Woodland United Methodist Church, Cairo, GA.  Rev. Charles Whatley will officiate.  Mr. Johnson passed away at Archbold Memorial Hospital in Thomasville, GA, on Friday, March 26, 2021.
Mr. Johnson was born on September 14, 1939, in Cairo, GA, to the late Henry Grady Johnson and Vera Mae Sellars Johnson.  On March 1, 1985, he married Vicki Ivey Johnson, who survives.  After 49 years of service, Rox retired as the assistant physical plant manager of Florida State University.  He also served as the telecommunications director for the Florida State University football program from 1989-2018.  In 2015, Rox welcomed Jesus Christ into his heart and joined Woodland United Methodist Church in Cairo, where he served as a trustee and member of the building committee.  Rox's primary joy in life was his family.  He was a beloved husband, father and papa.  He loved his community and was an ambassador for the youth in Grady County; a fixture at Barber Park for many years, either coaching or umpiring.   He touched many lives through this service.  Fishing was his favorite pastime and telling fishing tales was his second favorite.  He and his best fishing pal, Benny Prince, made many trips to Lake Seminole and returned with even more tales to tell.  He was also known for his love of the "Noles".  Rarely was he ever seen without sporting a FSU shirt, jacket, pants or even shoes and always with that Rox Johnson smile.
Survivors include: his wife, Vicki Johnson of Cairo, GA; children, Julie Johnson of Marianna, FL, Jeffery Johnson (Dianne) of Climax, GA, Ward Johnson (Kim) of Cairo, GA, Alan Wells (Doty) of McDonough, GA, Angie Prince (Derick "Doc") of Cairo, GA; grandchildren, Mason Johnson, Kalie Johnson, Kaitlynn Johnson, Bailey Johnson, Kendall Sanders (Dawson), Nicholas Wells, Eli Prince, Boone Prince, Ryland Prince; great-grandchild, Clayton Sanders; brother, Ronald Johnson (Karon) of Cairo, GA; sister, Trudy Rehberg (Jimmy) of Cairo, GA; and a host of nieces, nephews and extended family.
He was preceded in death by: his parents, Grady and Vera Johnson; brothers, James Johnson, Bill Johnson; nephew, Gary Johnson; and a niece, Wendy Johnson.
Memorials may be made in Mr. Johnson's memory to: Woodland United Methodist Church, c/o Terry Prince, 15 Fourth Ave., Cairo, GA  39828.
For those who desire, condolences may be offered to the family by
clicking here
.