Ronnie Mack Cox, Sr.
January 14, 1943 – September 27, 2020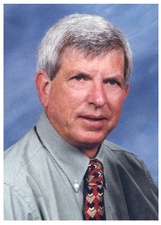 Private graveside funeral services for Ronnie Mack Cox, Sr., 77, of Cairo, GA, are on Wednesday, September 30, 2020, in Greenwood Cemetery, Cairo, GA.  Military Honors will be presented.  Rev. Christy Bandy will officiate.  Mr. Cox passed away at Archbold Memorial Hospital in Thomasville, GA, on Sunday, September 27, 2020.
Honorary pallbearers will be Paul Majors, John Higginbotham, Wayman Ansley, John Cassells, Seth Higginbotham, Jerod Majors, Derrick Majors, Joe Knight, Sr., Joe Knight, Jr., John McClenny, Tyler Lee and Marty Stewart.
Mr. Cox was born on January 14, 1943, in Birmingham, Al, to the late Robert Gene Cox and Lavelle Howard Cox.  After high school, Ronnie attended Middle Georgia College before enlisting in the United States Air Force.  He was stationed at Tyndall Air Force Base in Panama City, FL for three years.  He and Judy Cliett were married in 1965 just before he was shipped out to Da Nang, Vietnam.  After service discharge, he and Judy moved to Lakeland, FL.  Ron, Jr. was born in 1969 while Ronnie was working at Plant City Steel Company.  They spent 10 years living in Florida with many happy times at Disney World as it was being first opened.  Ronnie was offered a job in Atlanta, so he and the family moved to Lawrenceville, GA.  During the seven years spent there, Jessica was born in 1978.  At that time, Ronnie felt the need to return home to Cairo to spend more time with the family.  Ronnie, Judy and the kids lived in Cairo from 1985 until his death.
He retired from Monrovia Nurseries as the Distribution Coordinator.  He was a member of the American Legion and the First United Methodist Church of Cairo.  Ronnie loved hunting, fishing and the country life of rural Georgia.  He also enjoyed playing cards with some of his friends at the Spotted Ox Farm that he owned north of Cairo.  He especially loved his grandchildren and helping them establish their little business of "Hunks Hauling Junk."
Survivors include: his wife, Judy Cliett Cox of Cairo, GA;  children, Ron Cox, Jr. (Lisa) of Lake Havasu City, AZ, Jessica C. Lee (Mark) of Cairo, GA; grandchildren, Tristan Cox,  Braden Cox, Jake Larson (Chessica), Mitch Larson, all of Lake Havasu City, AZ; Cale Lee, Carson Lee, Chloe Lee, Kristin Lee, Abbey Lee, all of Cairo, GA; great-grandchildren, Aubrey Larson, Tanner Larson, Tatum Larson, all of Lake Havasu City, AZ, Maddie Grace Godwin of Cairo, GA; brother, Jerry Cox, Sr. (Ellen) of Cairo, GA; sisters, Shirley Poff (Dan) of Cairo, GA, Ellen White of Cairo, GA; brother-in-law, Larry Cliett (Beverly) of Cairo, GA; mother-in-law, Pearl Cliett of Cairo, GA; and a host of nieces, nephews and extended family.
He was preceded in death by: his parents; brothers-in-law, Tommy White, Frank Womble; and his father-in-law, Roscoe Cliett.
Memorials may be made in Mr. Cox's memory to: First United Methodist Church, 318 South Broad Street, Cairo, GA 39828
For those who desire, condolences may be offered to the family by
clicking here
.