Marian Nan Smith
November 21, 1955 – June 11, 2021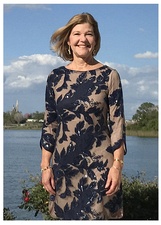 Marian Nan Smith passed away on Friday, June 11, 2021, following a tragic vehicle incident in Calvary, GA.  Memorial services are at 11:00 a.m., Saturday, June 26, 2021, at Centenary United Methodist Church in Quincy, FL.  Rev. Danielle Upton will officiate.
Nan was born on November 21, 1955, in Clearwater, Florida, to the late Oscar and Hazel Plumer Hudgins. After graduating from college, Nan went to work in the medical field as an Ophthalmic Technician. She later married Mack Smith, III, who survives. Nan was of the Methodist faith and a member of the Cairo First United Methodist Church.
Survivors include: her husband, Mack Smith, III; daughters, Sarah Bell (John Mark) of Quincy, FL, Jenna Bizzell (Britt) of Whigham, GA; grandchildren, Lolley, Littey, Jase, Bear, Rocky and Layne; brothers, Ken Hudgins (Ildl) of Cape Coral, FL, Bill Hudgins of Conyers, GA; sisters, Janet Johnson (Robert) of Limestone, TN, Nancy McLendon (Tommy) of Quincy, FL and a host of nieces and nephews.
She was preceded in death by: her parents; daughter, Katie McLendon and sister-in-law, Edie Hudgins.
For those who desire, condolences may be offered to the family by
clicking here
.