Joshua Kyle Heald
February 6, 1986 – July 4, 2019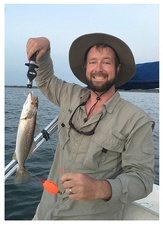 Funeral services for Joshua Kyle Heald, 33, of Cairo, GA, are at 10:00 a.m., Monday, July 8, 2019, at Family Worship Center, Cairo, GA. Pastor Terry Hurst and Pastor Johnny Moore will officiate. Interment will be in Greenwood Cemetery, Cairo, GA. Mr. Heald passed away at his home in Cairo, GA, on Thursday, July 4, 2019.
Active pallbearers will be Chris Miller, Blake Freeman, Robert Wilson, Chad Dixon, Aaron Ireland and JT Sumner. Honorary pallbearers will be Brad Lewis, Michael Herzog, John Herzog, Dean Gunsolus and Joe Lesuer.
Mr. Heald was born on February 6, 1986, in Thomasville, GA, to Gary Ronald Heald and the late Heidi Suzanne Tucker. On August 12, 2010, he married Stacie Dixon Heald, who survives. He was an employee of the City of Thomasville. Josh wore many hats throughout his life from turning wrenches to farming to being a hardworking honorary garbage truck driver, but of all the things he loved the most, his favorite was being a husband and daddy. He sure loved his two girls. He was a great man, a wonderful son, best friend to his dad, a role model and friend to his younger brother. He was an amazing friend and loved by everyone and would give his shirt off his back to a friend in need. He loved hunting, fishing, being on the water and working outside on his little family's farm that he built from the ground up. Josh loved Jesus and aspired to be a Godly man in everything that he did.
Survivors include: his wife, Stacie Marie Heald of Cairo, GA; daughter, Kylie Marie Heald of Cairo, GA; father, Gary Heald of Thomasville, GA; brother, Andy Heald (Suzannah) of Thomasville, GA; grandfathers, Emory Heald of Thomasville, GA Reid Tucker of Cairo, GA; in-laws Buck and Lanay Dixon; brother-in-law, Chris Miller (Ashley), Chad Dixon; and nieces and nephews, Landrie Miller, Weslyn Miller, Kealon Heald.
He was preceded in death by his mother, Heidi Tucker.
In lieu of flowers, memorials may be made in Mr. Heald's memory to: Wildlife Animal Rescue, Nepenthic Society, 2474 Gatlin Creek Road, Thomasville, GA 31757; or Clanton-Malphus-Hodges Veterinary Clinic, 2134 E. Pinetree Blvd, Thomasville, GA 31792; or the Cairo Animal Hospital, 1646 US HWH 84 West, Cairo, GA 39827.
The family will receive friends at Family Worship Center, 1760 US HWY 84 West, Cairo, GA, on Sunday, July 7, 2019, from 1:30 p.m. until 3:30 p.m.

For those who desire, condolences may be offered to the family by
clicking here
.