Jeannie Spears Mobley
May 16, 1954 – October 14, 2019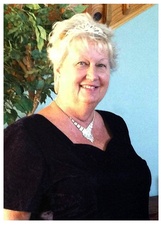 It is with great sadness and a heavy heart that we announce the passing of Jeannie Spears Mobley, lovingly referred to as "MiMi," age 65, of Bainbridge, GA, on October 14, 2019.
Graveside services will be held at Rawls Cemetery on Bob White Lane, Cairo, GA, at 2:00 p.m., Friday, October 18, 2019. Pastor Johnny H. Moore of Family Worship Center in Cairo, GA will be officiating.
Jeannie was born in St. Augustine, FL on May 16, 1954, to Lewis Spears and Maggie Pyles Spears. She graduated from Amos P. Godby High School in Tallahassee, FL and continued on to receive a degree in accounting from Thomas Technical College in Thomasville, GA.
Jeannie worked as an accountant for the State of Florida until her retirement in 2012. She truly lived life to the fullest through simple pleasures; a good cup of coffee, a warm day at the beach, chatting with family and friends, and spending time with her two grandsons. Jeannie had an ability to reach people in a deep and meaningful way and share her Christian faith. She had a kind heart and a giving spirit, she enjoyed gardening, tiaras, and big fancy Sunday hats.
Jeannie will be forever remembered by her children, Adam Mobley (Jessica) of Bainbridge, GA and Daniel Mobley of Cairo, GA. Jeannie will also be lovingly remembered by her two grandsons, Lawson and Stetson, by her sisters, Teresa Smith, Jo McKeithan (Rusty), Lee Alward and Dawn Spears, and a host of nieces and nephews.
Jeannie is preceded in death by her parents, Lewis and Maggie Spears and her brother, Michael Spears.
In lieu of flowers, memorial donations may be made to the American Heart Association in her honor by calling 1-800-AHA-USA1 or visiting https://www2.heart.org

For those who desire, condolences may be offered to the family by
clicking here
.