James Henry Edenfield
June 27, 1955 – April 4, 2020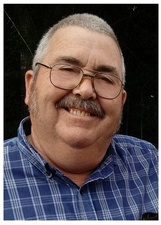 James Henry Edenfield, 64, of Cairo, GA, passed away at Archbold Memorial Hospital in Thomasville, GA, on Saturday, April 4, 2020. Interment will be in Providence Cemetery, Whigham, GA. The family will have a memorial service at a later time.
Mr. Edenfield was born on June 27, 1955, in Cairo, GA, to the late Elec Marvin Edenfield and Ruby Nix Edenfield. On June 24, 1977, he married Emma Lee Barfield Edenfield, who survives. They were married for 42 years. He was a logger with Knight Forestry. He was of the Baptist faith. James was a great husband and father and will be dearly missed. His wife, Emma, said, "I'm sorry that everyone won't be able to pay their respects at this time but, we will have a memorial when we can."
Survivors include: his wife, Emma Lee Barfield Edenfield of Cairo, GA; daughters, Kimberly Michelle Edenfield of Ochlocknee GA, Sharon Lynn Stuckey (Gary) of Cairo, GA; sons, James Dewey Edenfield (Jessica) of Boston, GA; Timothy Lavon Edenfield of Valdosta, GA; grandchildren, Levi James Stuckey of Cairo, GA, Janeva Mauve Montgomery of Boston, GA, Joshua Earl Mathis (Tara) of Boston, GA; great-grandchild, Hayden Mathis of Boston, GA; and a sister, Ruby Dale Strickland of Thomasville, GA.
He was preceded in death by: his parents; brothers, Marvin D. Edenfield, Bobby Lee Edenfield, Leroy Edenfield, Barley Edenfield, Lavon Edenfield; and sisters, Verga Merle Baggett, Hattie Marie Thomas.

For those who desire, condolences may be offered to the family by
clicking here
.