James Elzie Vickers
April 2, 1935 – April 21, 2019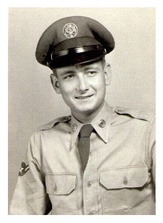 James Elzie Vickers, 84, of Tallahassee, FL, passed away Sunday, April 21, 2019.
He was preceded in death by his parents, Delmar and Cleo Harrison Vickers; brothers, Eldridge Vickers, Hayden Vickers; and sisters, Oneida Sheppard, Doris Schlageter.
Survivors include brothers, Bonial Vickers of Whigham, GA and Eugene Vickers (Hazel) of Donalsonville, GA and numerous nieces and nephews, great-nieces and nephews and great-great nieces and nephews.
James Elzie was born April 2, 1935 in Whigham, GA. He was a member of the 1953 graduating class of Whigham High School. He served his country in the United States Air Force (1954-57) as an airman 2nd class. After attending Lively Vocational Tech School in Tallahassee, FL, he worked for Centel, retiring after 31 years of service.
Visitation will be Thursday, April 25, 2019 at 10:00 a.m. followed by funeral service at 11:00 a.m. at Clark Funeral Home, Cairo, GA. Burial with Military Honors will be at Tired Creek Primitive Baptist Church Cemetery, Whigham, GA. Reverend Mark Addington will officiate.
In lieu of flowers, the family requests that donations be made to the American Diabetes Association, 2451 Crystal Drive, Suite 900, Arlington, VA 22202, in James Elzie Vickers' name.

For those who desire, condolences may be offered to the family by
clicking here
.