George Tommy Smith
March 27, 1951 – March 19, 2020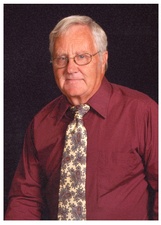 George Tommy Smith, 68, of Whigham, GA, passed away at Archbold Memorial Hospital in Thomasville, GA, on Thursday, March 19, 2020. A memorial service will be announced later.
Mr. Smith was born on March 27, 1951, in Lyons, GA, to the late E. L. Smith and Emma Mae Wood Smith. He was a millwright with the Torrington Company. Tommy was a member of Providence Baptist Church.
Survivors include: sons, Michael Wilde (Malynda) of Whigham, GA, Christopher J. Smith (Debbie) of Whigham, GA; daughter, Victoria Kilgo (Bert) of Whigham, GA; grandchildren, Hannah Wilde, Austin Smith, Maxwell Smith, Elizabeth Kilgo, Tyler Kilgo, Mitchell Brock; great-grandchild, Grayson Ruel Brock; brother, Johnny Smith (Pamela) of Shreve Port, LA; and a host of nieces, nephews and extended family.
He was preceded in death by: his parents; sister, Edith Carroll Nixon; and a brother, Danny Smith.
Memorials may be made in Mr. Smith's memory to: Providence Community Cemetery, c/o Joyce Hancock, 1435 South Broad Street, Cairo, GA 39828.

For those who desire, condolences may be offered to the family by
clicking here
.