Eleanor Chastain Griffies
July 25, 1925 – January 1, 2022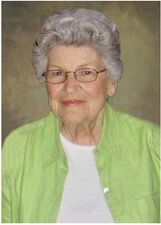 Eleanor Chastain Griffies, age 96 of Wilmington, NC passed away on January 1st, 2022.
Eleanor was born on July 25, 1925, in Miami FL to the late James Stanton and Ruth Connelly Chastain.  From an early age Eleanor had a passion for books, reading and literature which lead her in her career choices.  She earned a Bachelor of Arts from Shorter College in 1947 and continued her education to earn a Master of Education from Valdosta State University in 1973.
She taught special education before moving to Cairo where she worked alongside Wessie Connell and the staff of Roddenberry Memorial Library.  She then joined the faculty at Cairo High School where she taught English.  She was devoted to her fellow teachers and students and was always active in Student Council and Interclub Council.  She was voted Teacher of the Year in 1977.  After approximately 30 years of teaching, Eleanor joined the staff of the GA Teachers Association where she used her knowledge and passion to mentor new teachers and from where she eventually retired.
Other than reading, her hobbies included creating beautiful gardens and demonstrating her artistic abilities in painting and all manner of crafting.  She spent much of her adult life on her other passion, which was genealogy research.  She traced her ancestors back to the 1500's and through that research earned membership in the Daughters of the American Revolution (DAR), Magna Carta Dames, and Charlemagne Society.
She is preceded in death by her husband of 32 years, Clyde Proctor Griffies who passed in 1979 and her sister Dorothy Smith.  Eleanor is survived by her son Clyde Marcus (Marc) Griffies and daughter Lisa Griffies, both of Wilmington, NC, as well as her granddaughter Trece Biddle of Loudon, TN.  She is also survived by nieces and nephews Phil and David Carter and Leigh Ann Ramos who reside in Georgia and Stan Smith and Laura Dyas who reside in Alabama.
A public graveside memorial service will be held at Harrison Cemetery on Airport Road, in Cairo, GA the morning of Wednesday, January 12, 2022  at 11:00 a.m.  Pastor Johnny H. Moore will officiate.
In lieu of flowers, please donate to:  Lower Cape Fear LifeCare (Wilmington, NC) or the Alzheimer's Association.
For those who desire, condolences may be offered to the family by
clicking here
.