David William "Bill" Hester
February 17, 1950 – May 12, 2017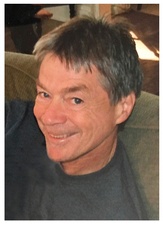 David William "Bill" Hester went Home to be with his Lord on Friday, May 12, 2017, after a brave fight with Alzheimer's. He was 67 years old.
Bill was born on February 17, 1950 in Cairo, Georgia to the late T. Roderick Hester, Sr. and Rebecca Overman Hester. He was raised in Cairo alongside his five siblings and a host of other characters. He was somewhat of a rascal growing up, and he was always proud to laugh to his kids about the innocent mischief he got into in his younger days. He played center for the Syrupmakers under Coach West Thomas and was on the golf team. He graduated from Cairo High in 1968 and went on to the University of Georgia. It was during his time at UGA that he began running and this, along with golf, would be lifelong loves for Bill.
Bill was a pharmacist for over 40 years. He worked at several different drug stores during his career, including Wal-Mart in Cairo. He could always be found behind the counter wearing his white coat (usually over his golf clothes, never wearing socks) with a pencil stuck behind his left ear. His favorite part of his job was getting to interact with all the customers and "cut the fool" with his friends who came into the store.
Bill was known and loved for his good humor. He had a nickname for almost everyone he knew. He was beloved at the Cairo Country Club, where he was a constant figure from the time his father helped build the course in 1959. There are many colorful tales about his antics on the golf course. He loved the game. He enjoyed classic rock and went through a rather passionate Jimmy Buffet phase in the 1990's. He fancied himself a rebel and a hippie, and this was most famously displayed during the period where he chose, much to his children's chagrin, to wear his hair in a (very) long ponytail.
Bill was a founding member of Crossroads Church in Beachton, and he credited the other people who were a part of the beginning of the church with helping him truly understand the faith he had ascribed to as a child. His life changed for the better when he became a part of that community.
Bill's most treasured time in his life was when he became a grandfather. "Popsicle," as he was known to his grandchildren, let them do whatever in the world they wanted to. This usually included them treating his Jeep like a jungle gym and letting them eat popsicles for breakfast, and every other meal, whenever they were at his house.
The people left to miss Bill include: his children, Audrey and Chris Brooks of Franklin, TN and David Hester of Santa Rosa Beach, FL; his grandchildren Simon, Addie Gail, Maggie, and Christopher Brooks, all of Franklin, TN; his brothers, Rod Hester (Lynne) of Buckhead, GA and Phillip Hester (Beth) of Gainesville, GA; his sister, Jeane Crawford (Max) of Gainesville, GA; as well as many nieces and nephews and a host of friends he made laugh along the way. He was preceded in death by his parents, his sister, Martha, and his beloved brothers, Paul and Dit.
The family will receive friends at Cairo Country Club (now known as Tired Creek Golf Course) on Thursday, May 18, 2017 from 5:00 to 7:00 p.m. The funeral will be held at 11:00 a.m. on Friday, May 19, 2017, at Crossroads Church, 228 Walden Road, Thomasville, GA. Graveside will follow at Forest Lawn Cemetery, Cairo, GA.
Active pallbearers will be Wood Montgomery, Sr., Jim Sheffield, Gary McGahee, Bobby Miller, Bobby Wind, Freddie Lyle and Sonny Marshall. Honorary pallbearer will Mike Chastain.
In lieu of flowers, donations can be made in Bill's name to: Crossroads Church, 228 Walden Road, Thomasville, GA 31792; or to Vanderbilt University Medical Center Gift and Donor Services, 2525 West End Ave. Suite 450, Nashville, TN 37203, Attn: Alzheimer's Fund in memory of Bill Hester, to further research in developing treatment and a cure for this disease that has affected so many.