Charles Jerry Hawthorne
August 17, 1943 – September 6, 2015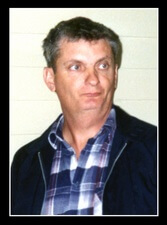 Funeral services for Charles Jerry Hawthorne, 72, of Cairo, GA, are at 3:00 p.m., Wednesday, September 9, 2015, at the Chapel of Clark Funeral Home, Cairo, GA. Rev. Roger Brinkley will officiate. Interment will be in the Hawthorne Family Cemetery. Mr. Hawthorne passed away at Grady General Hospital in Cairo, GA, on Sunday, September 6, 2015.
Charles Jerry Hawthorne was born on August 17, 1943, in Reno, GA, to the late Charlie Lee Hawthorne and Lizzie Barber Hawthorne. He worked as an industrial electrician with Davis Water and Waste in Thomasville, GA, for almost 30 years. He was of the Baptist faith.
Survivors include: brother, David L. Hawthorne (Betty) of Gordon, GA; nephews, Jeffrey Ouzts of Cairo, GA, Patrick Ouzts (Julie) of Cairo, GA, Mike Hawthorne (Kim) of Gray, GA, Mark Hawthorne (Jennifer) of Athens, GA, Keith Hawthorne (Wendy) of Charlotte, NC; six great-nieces; and aunts, Dora R. Moore of Cairo, GA, Sally M. Greene of Concord, FL, Pearl Barber of Concord, FL.
He was preceded in death by: his parents; and a sister, Elsie Ouzts.
In lieu of flowers, memorials may be made in Mr. Hawthorne's memory to: Hawthorne Cemetery Fund, c/o Mrs. Robert Harrison, 1225 4th Street NW, Cairo, GA 39828.
The family will receive friends at Clark Funeral Home on Wednesday, September 9, 2015, from 2:00 p.m. until the funeral hour.
Please enter your information and condolence message. The condolence you submit is private and will only be used to forward to the family.

For those who desire, condolences may be offered to the family by
clicking here
.