Carolyn Jean Zawodni
September 23, 1947 – October 1, 2019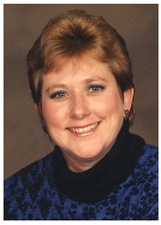 Carolyn Jean Zawodni, 72, of Cairo, GA, passed away at Pinewood Nursing Center in Whigham, GA, on Tuesday, October 1, 2019. No services are planned at this time.
Mrs. Zawodni was born on September 23, 1947, in Frankfort, IN, to the late Hugh W. McCoy and Geneva Jean Alexander McCoy. On July 26, 1986, she married Larry Zawodni, who survives. She enjoyed her work with the Seyferts Potato Chip Company.
Survivors include: her husband, Larry Zawodni of Cairo, GA; daughters, Sheri Baxter (Russell) of Baxter, TN, Jamey Ervin of Wisconsin, Jeanne Jones (Johnny) of Milford, IN; and eight grandchildren and five great-grandchildren. She was preceded in death by her parents and one brother.

For those who desire, condolences may be offered to the family by
clicking here
.