Aubrie D. "Billy" Jowers
September 2, 1932 – December 24, 2021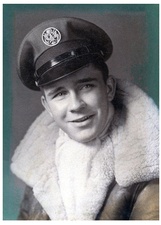 Graveside funeral services for Aubrie D. "Billy" Jowers, 89, of Climax, GA, are at 11:00 a.m., Monday, December 27, 2021, in Woodlawn Cemetery, Whigham, GA.  Rev. Steve Poppell will officiate.  Mr. Jowers passed away at Memorial Hospital in Bainbridge, GA, on Friday, December 24, 2021.
Mr. Jowers was born on September 2, 1932, in Whigham, GA, to the late Frank Jowers and Myrtice Harrison Jowers.  He served his country in the United States Air Force.  He was married on June 25, 1988, to Evelyn Boutwell Jowers, who survives.  He retired from the insurance industry in management.  He was of the Baptist faith.
Survivors include: his wife, Evelyn Boutwell Jowers of Climax, GA; daughter, Tara Weldon (Michael) of Hahira, GA; daughters-in-love, Eve Bishop (Ray) of Climax, GA, Dedra Cloud (Dan) of Lakeland, FL, Janie Reynolds (Bill) of Climax, GA, Geri Collins (Steve) of Duluth, GA; grandchildren, Wyatt Weldon of Hahira, GA and 11 other grandchildren; 4 great-grandchildren; and sisters, Jerry Anderson of Dothan, AL, Elaine Singletary of Tuscaloosa, AL, Shelia Smith of Montgomery, AL; and a host of nieces, nephews and extended family.
He was preceded in death by: his parents; his first wife, Malinda Wyatt; and brothers-in-law, Col. Robert Anderson and John Smith.
Memorials may be made in Mr. Jowers' memory to: Mount Pleasant Baptist Church, 5008 Vada Rd, Climax, GA 39834.
For those who desire, condolences may be offered to the family by
clicking here
.