Teresa Sue "Teri" Phillips
February 6, 1956 – September 19, 2015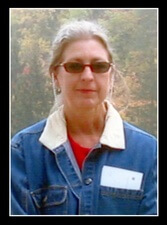 Memorial services for Teresa Sue "Teri" Phillips, 59, of Cairo, GA, will be at 11:00 a.m., Thursday, September 24, 2015, at the Whigham First United Methodist Church, Whigham, GA. Teri passed away at her home in Cairo, GA, on Saturday, September 19, 2015, 2015.
She was born on February 6, 1956, in Okinawa, Japan, to William Paul Bingham, who survives and the late Hilda Mae Thomas Bingham. Teri grew up in a military family, and traveled the world. On April 23, 1977, she married Mark A. Phillips, who survives. For twenty-five years, she greeted children and adults as a librarian with the Roddenbery Memorial Library. She was an avid traveler, reader, cook and loved adventure. She enjoyed life and entertaining her friends.
Survivors include: her husband, Mark A. Phillips of Cairo, GA; son, Aaron Phillips of Athens, GA; daughters, Jerissa Phillips Boyd (Michael) of Pelham, GA, Claire Phillips of Atlanta, GA; grandchildren, Michael Boyd and Kayln Boyd, both of Pelham, GA; father, William Paul Bingham of Lynn Haven, FL; brothers, William Paul Bingham (Pamela) of Cairo, GA, Thomas V. Bingham (Sabrina) of Dothan, AL; mother-in-law, Vanita Phillips of Cairo, GA; and a host of extend family and friends.
She was preceded in death by her mother, Hilda Thomas Bingham.
Memorials may be made in Mrs. Phillips' memory to a charity of your choice.
The family will receive friends at the Fellowship Hall of the church immediately following the memorial service.
For those who desire, condolences may be offered to the family by
clicking here
.