William C. Lane, Jr.
July 26, 1940 – January 4, 2018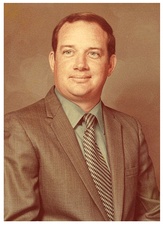 Funeral services for William Claude "Bill" Lane, Jr., 77, of Whigham, GA, are at 11:00 a.m., Saturday, January 6, 2018, at the Chapel of Clark Funeral Home, Cairo, GA. Frank Pritchett will officiate. Services will conclude at the Chapel. Interment will be in Woodlawn Cemetery, Whigham, GA. Mr. Lane passed away on Thursday, January 4, 2018, in Moultrie, GA, following an extended illness.
Born on July 26, 1940, in Whigham, GA, Bill was the son the late William Claude Lane, Sr. and Loris Gregory Lane and a longtime resident of Whigham. He attended Whigham High School and Abraham Baldwin College before enlisting in the U. S. Army after college. With the 45th Engineers Battalion, Bill served as a Battalion Administrative Assistant and Senior Personnel Records Specialist in Kaiserslautern, Germany from 1961 – 1964. After service, he worked with the Georgia Game and Fish Commission and spent the rest of his career in the insurance industry. He won several awards for outstanding service as agent and manager.
Bill is survived by his sisters, Ann Lane Wright of Brunswick, GA and Frances Lane Poole and her husband, Don, of Shawsville, VA, as well as several nieces and nephews.
The family will receive friends at Clark Funeral Home immediately following the funeral service.