Martha Edith "Mardi" Roddenbery
February 24, 1958 – October 28, 2018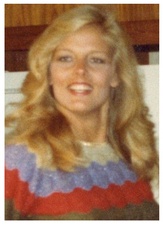 Martha Edith "Mardi" Roddenbery, 60, of Ringgold, GA, passed away at Memorial Hospital in Chattanooga, TN, on Sunday, October 28, 2018. A visitation for family and friends will be on Saturday, December 8, 2018, from 3:00 p.m. until 5:00 p.m. at Grits Restaurant, 109 Second Ave. NE, Cairo, GA.
Ms. Roddenbery was born on February 24, 1958, in Cairo, GA, to the late Ralph Jones Roddenbery, Sr. and Edith Stanfill Roddenbery. She was a creative artist who loved to paint. Mardi cowrote several songs with her brother, Ralph, and was getting ready to publish her first novel. She loved to travel and lived in several states throughout her lifetime. She worked as a florist one time; her trademark was beautiful terrariums that she created for family and friends. She was a member of the First Baptist Church of Cairo.
Survivors include: her brother, Ralph Roddenbery, Jr. (Alex) of Lilburn, GA; sisters, Lucretia Roddenbery of Cairo, GA, Robin Roddenbery Renaud (Charles) of Cairo, GA; nieces, Jordan Pidcock of Macon, GA, Meredith Renaud, Amanda Renaud, both of Cairo, GA; and nephews, Zachary Roddenbery, Xander Roddenbery, both of Lilburn, GA.
She was preceded in death by her parents and a nephew, Ramsey Jones Pidcock.
Memorials may be made in Mardi's memory to your favorite Humane Society or Animal Rescue Center.