Marjorie Aldredge Ragan
September 5, 1928 – July 16, 2022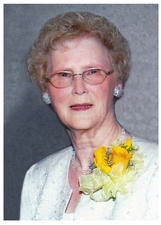 Funeral services for Marjorie Aldredge Ragan, 93, of Cairo, GA, are at 2:00 p.m., Tuesday, July 19, 2022, at the First United Methodist Church, Cairo, GA.  Rev. Christy Bandy and Rev. Sam Vernon will officiate.  Interment will be in Greenwood Cemetery, Cairo, GA.  Mrs. Ragan passed away at her home on Saturday, July 16, 2022.
Marjorie Aldredge Ragan has completed her earthly journey. She was the daughter of Thomas Watson Aldredge and Mamie Dunlap Aldredge of Grady County, Ga., born September 5, 1928 and reared on a farm in the Bold Springs community. She graduated from Cairo High School, attended Abraham Baldwin Agricultural College for 2 years before transferring to the University of Georgia where she graduated with a Bachelor of Science Degree in Elementary Education. Marjorie taught 34 years in public schools.
Marjorie married Harold James Ragan in 1956. They raised 3 sons, Harold James Ragan, Jr. (Hal), Timothy John Ragan (Tim) and Thomas Aldredge Ragan (Tom).
She was a faithful member of Cairo First United Methodist Church and the Wesley Aldersgate Sunday School class.
Marjorie was a member of state and local Retired Educator Associations, American Legion Auxiliary, and the National Society Daughters of the American Revolution (DAR). She was also a member of the Grady General Hospital Auxiliary where she volunteered at the hospital for many years.
Marjorie's career in elementary education meant she touched the lives of many children. She was always delighted to see former students who would remember her by saying "Hey, Mrs. Ragan!"  or "Are you Mrs. Ragan?" Once, long after retirement, she saw a former student and they greeted each other. Marjorie said "I taught you in 2nd grade."  To her amusement the boy replied, "No ma'am, my teacher was very young and pretty."
She enjoyed watching Braves baseball, Georgia Bulldogs football, and all sports in which her boys participated. She enjoyed playing bridge for many years with a special group of friends.
Marjorie was a devoted wife, mother, grandmother, and a Christian disciple. Her memory is lovingly cherished by her children Hal Ragan of Cairo, Ga, Tim (Sylvia) Ragan of Lakeland, Ga., and Tom (Raelyn) Ragan of Madisonville, La. Grandchildren Katie (Scott) Ragan-Burnett of Atlanta, Ga., Devon (Ruth) Richir of Cartersville, Ga., Courtney (Jarron Tolbert) Ragan, Los Angeles, Ca., James (Brittany) Ragan of Waycross, Ga., Callie Ragan of Lakeland, Ga., Clayton Ragan of Portland, Or. and Jackson Ragan of Hammond, La. This past year she joyfully welcomed and enjoyed holding her first two great-grandchildren, Rosanna Ragan and Alistair Burnett. Marjorie loved her extended family and is survived by much loved nieces, nephews, great nieces and nephews.
In addition to her parents and husband, she was preceded in death by brothers John Thomas Aldredge (Edwina), Clayton V. Aldredge (Virginia) and sister, Belle Aldredge Koerner (Ray).
Active pallbearers are her grandchildren, Katie, Scott, Devon, Ruth, Courtney, Jarron, Clayton, Jackson, Callie, James and Brittany. Honorary pallbearers are Retired Educators, Wesley Aldersgate Sunday School Class and the Auxiliary Volunteers at Grady General Hospital.
The family is grateful for the love and devotion provided by caregivers Shirley Smith and Mary Bush.
In lieu of flowers, memorials can be made to Cairo First United Methodist Church, 318 S. Broad Street, Cairo Ga. 39828.
The family will receive friends at the Fellowship Hall of the First United Methodist Church on Tuesday, July 19, 2022, from 1:00 p.m. until 2:00 p.m.
Guests may sign the online register at www.clarkfuneral.com.
For those who desire, condolences may be offered to the family by
clicking here
.