Linda Gail Barrineau
October 15, 1951 – October 10, 2021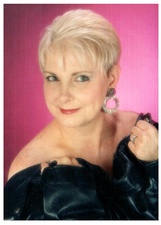 Linda Gail Barrineau, 69, of Cairo, GA, passed away peacefully at her home surrounded by her loving family, on Sunday, October 10, 2021.  A memorial service will be announced at a later time.
Mrs. Barrineau was born on October 15, 1951, in Whigham, GA, to the late Grady Barrineau and Elese Mobley Barrineau. Linda retired from the Commercial Bank (Synovus) in Thomasville, GA after 30 years of service.  She worked in bookkeeping and as a teller while there.  She was a member of Providence Baptist Church in Whigham.
Survivors include: her grandchildren, Zachary, Christopher and Charles; sisters, Sara Pass (James), Virdes Hurst; brother, Billy Barrineau (Rettia); and her caregiver, Nathan Whitten.
She was preceded in death by: her parents; her daughter, Wendy Michelle Hitchcock; brothers, Larry Barrineau, William L. Barrineau; and a brother-in-law, Thomas Hurst.
Memorials may be made in Mrs. Barrineau's memory to: Hospice of SWGA (Thomasville), 114 Mimosa Dr. STE A, Thomasville, GA 31792; or American Cancer Society, P.O. Box 22478, Oklahoma City, OK 73123; or Archbold Foundation, Lewis Hall Singletary Oncology Center-Patients' Fund, 910 S. Broad Street, Thomasville, GA 31792.
The family wants to thank Hospice of SWGA in Thomasville for all their loving care and also, her caregiver, Nathan Whitten for his care love and support.
For those who desire, condolences may be offered to the family by
clicking here
.