Lanola Simpson Dunlap
August 10, 1931 – October 9, 2017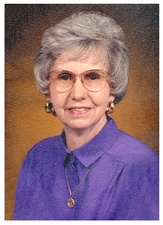 Funeral services for Lanola Simpson Dunlap, 86, of Cairo, GA, are at 2:00 p.m., Friday, October 13, 2017, at Eastside Baptist Church, Cairo, GA. Rev. Andrew Donaldson and Rev. Carl Harrell will officiate. Services will conclude at the church. Interment will be in Greenwood Cemetery, Cairo, GA. Mrs. Dunlap passed away at Medical Center Navicent Health in Macon, GA, on Monday, October 9, 2017.
Honorary pallbearers will be: Bob Simpson, Radney Simpson, Larry Simpson, Tyler Simpson, Wayne Simpson, Lamar Burnum, Edsel Burnum, Wayne Herndon and Andy Sumner.
Mrs. Dunlap was born on August 10, 1931, in Cairo, GA, to the late John Fletcher Simpson and Maude Kelly Simpson. On August 16, 1953, she married Alvie Braxton Dunlap, who preceded her in death on December 30, 1991. She graduated from Florida State University and the University of Georgia. She retired from the Grady County Board of Education as a teacher and social worker. She lived a life of volunteering and service to her fellow mankind. She served on the boards of the Grady County Department of Family and Children Services, Magnolia Place, and was a faithful worker at the Grady Help Agency. She enjoyed playing card games with her friends, bird watching, and working word puzzles every night. Lanola loved music and played the piano for many social and church functions. She was a devoted and active member of Eastside Baptist Church, where she was the church pianist for 30 years.
Survivors include: her son, Steve Dunlap of Atlanta, GA; sister-in-law, Marilyn Simpson of Eastman, GA; and several nieces and nephews.
She was preceded in death by: her parents; her husband; brothers, Wilburn Simpson, Kelly Simpson; and a sister, Dorothy Becton.
Memorials may be made in Mrs. Dunlap's memory to: Eastside Baptist Church, P. O. Box 749, Cairo, GA 39828.
The family will receive friends immediately following the service at the church.