Eunice Robinson Griner
February 22, 1928 – March 15, 2019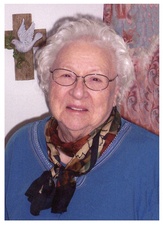 Eunice Robinson Griner, 91, of Cairo, GA, passed away at Southern Pines Senior Living in Thomasville, GA, on Friday, March 15, 2019. Private interment will be in Greenwood Cemetery, Cairo, GA. No services are planned.
Mrs. Griner was born on February 22, 1928, in Cairo, GA, to the late Bernard Gordon and Bessie Lawrence Robinson. On January 15, 1946, she married Walter Doyle Griner, who preceded her in death on March 13, 2013. She was a licensed practical nurse that worked for many years with Dr. Singleton and Dr. Rehberg. She was a member of Gordon Heights Baptist Church in Cairo.
Survivors include: daughters, Kay Steelman of Cairo, GA, Connie Lee of Cairo, GA; sons, Danny Griner (Frankie) of Cairo, GA, Scott Griner (Rachel) of Cairo, GA; grandchildren, Sam Yarley of Pelham, GA, Lori Lea Jones (Brian) of Jacksonville, FL, Christopher Lee (Karen) of Lawrenceville, GA, Allison Singletary (Lee) of Cairo, GA, Donna Portillo (Manny) of Cairo, GA; 15 great-grandchildren; 3 great-great-grandchildren; sisters, Mavis Zorn of Thomasville, GA, Paulette Daughtry of Thomasville, GA, Ann Bracewell (Carlton) of Cairo, GA, Gloria Searcy of Cairo, GA; sister-in-law, Gwen Robinson of Cairo, GA; and a host of nieces and nephews.
She was preceded in death by: her parents; her husband; and brothers, Winfred Robinson, Bernard Robinson, Hollis Robinson.
Memorials may be made in Mrs. Griner's memory to: St. Jude Children's Research Hospital, 501 St. Jude Place, Memphis, TN 38105; or Wounded Warrior Project, P.O. Box 758517, Topeka, Kansas 66675.