Dan Allen Wells
April 11, 1944 – December 25, 2016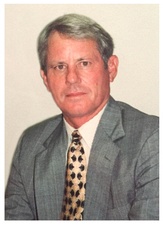 Dan Allen Wells, 72, of Cairo, Georgia passed away to eternal rest on Sunday, December 25, 2016 after an extended illness. Survivors include: his beloved wife of 49 years, Sharon; their three daughters, Dana Zhun (Matt), Bridgette Gunnels (Andy) and Whitney Gundersen (Kevin); nine grandchildren, Isabella Zhun, Matthew Zhun, Lillie Zhun, Peyton Gunnels, Amelia Gunnels, John Parks Gunnels, Louisa Gundersen, John Paul Gundersen and Peter Gundersen; a brother, Richard Wells (June); sisters-in-law, Shannon Godinez, Robin Jerles, and Linda Wells; and a host of nieces and nephews. Dan was preceded in death by: his parents, Mr. and Mrs. William F. Wells; his brother, William T. Wells; and his brother-in-law, Thomas E. Jerles, III.
Dan was born on April 11, 1944 in Cairo, where he lived virtually his entire life. An avid runner, Dan was a member of the back-to-back 1961-62 Cairo High School state champion track and field teams. He attended the University of Florida on a track and field scholarship and later graduated from Southern Polytechnic State University with a degree in civil engineering.
In 1967, Dan enlisted in the United States Navy and served two tours in Vietnam as a Seabee, the engineering and construction unit or also referred as the "civic action teams." Dan was awarded the Bronze Star Medal and was honorably discharged in 1970. The "Can Do" motto of the Seabees, also summed up his approach to life upon returning home from Vietnam. Dan fulfilled his personal and professional duties with unwavering and selfless determination.
An active member of the Cairo community, Dan served as Assistant City Manager, City Manager and Mayor. He enjoyed attending the Burleigh Law Sunday School Class and church services with his wife at Cairo First United Methodist Church. Dan was a scratch golfer and member of Cairo Country Club where he still holds the record for the most men's club championships. Dan loved competing on the campaign trail, golf course and the track field. He played to win yet enjoyed the heat of competition regardless of the outcome.
Dan had deep affinity and affection for his fellow veterans from the U.S military, the loyal and hardworking City of Cairo employees, golfing buddy, Bobby Miller, and land surveyor, Richard Matthews.
Dan's approach to life can be summed up in three of his most colorful quotations:
"Keep your head down and the ball will land in the fairway like mine"
"Stay out of politics unless you have thick skin and a short memory"
"God must have been a Gator because the sun is orange and the sky is blue."
In lieu of flowers, donations can be made to: Cairo First United Methodist Church, 318 South Broad Street Cairo, Georgia 39828.
A visitation for friends and family will be held at the Fellowship Hall of Cairo First United Methodist Church on Saturday, January 7, 2017 from 2:00 p.m. to 4:00 p.m. A private memorial with military honors will be held at a later date at the National Cemetery in Canton, Georgia.