Alexander Wolfgang Groh
July 23, 1997 – August 4, 2017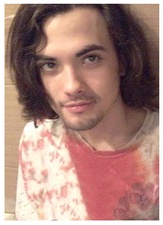 Alexander Wolfgang Groh, 20, of Cairo, GA, passed away at his home in Cairo, GA, on Friday, August 4, 2017. A Celebration of Life Service will be held at 5:00 p.m., Wednesday, August 9, 2017, at Davis Park, Cairo, GA. This will be followed with a reception at the Cairo Woman's Club, 258 1st Street NE, Cairo, GA at approximately 6:00 p.m. Please bring a covered dish if you are able. Davis Park and the Cairo Woman's Club are located side by side at the above address.
Mr. Groh was born on July 23, 1997, in Tallahassee, FL, to Michael A. Groh and Patricia Rae Haskins. He was an assistant manager of Maryland Fried Chicken in Cairo.
Survivors include: his mother, Patricia Rae Haskins Groh of Cairo, GA; his father, Michael Austin Groh (Wanda Marie) of Quincy, FL; sister, Elizabeth Ruby Groh of Cairo, GA; grandmother, Patricia Rae Hinote Pope of West Virginia; and aunts, Angela Denise Haskins, Valorie Michelle McCallum, Michelle Groh Metcalf (Jeff).
In lieu of flowers, memorials may be made in Mr. Groh's memory to this music education foundation: www.nammfoundation.org and click on "Make A Donation."