Walter Frank Hand, Sr.
October 28, 1939 – May 2, 2018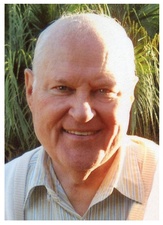 Funeral services for Walter Frank Hand, Sr., 78, of Cairo, GA, are at 2:00 p.m., Friday, May 4, 2018, at Magnolia Baptist Church, Whigham, GA. Rev. Johnny Burdick and Rev. Jimmy Ausburn will officiate. Services will conclude in the church. Interment will be in Magnolia Baptist Church Cemetery, Whigham, GA. Mr. Hand passed away at Tallahassee Memorial Hospital in Tallahassee, FL, on Wednesday, May 2, 2018.
Active pallbearers will be Jackson Hand, Douglas Ronald Werner, Edward Judson Harrison, Frank Charles Harrison, George Claton Denison, Jr., John Werner, Bobby Werner and J. W. Hand.
Mr. Hand was born on October 28, 1939, in Detroit, MI, to the late Judson Colan Hand and Elizabeth Betty Nagy Hand. On July 25, 1969, he married Jo Ann Cochran Hand, who preceded him in death on April 26, 2000. He worked as a salesman with Cellular One until his retirement. He was a member of Magnolia Baptist Church in Whigham since 1971.
Survivors include: sons, Charlie Hand (Jennifer) of Cairo, GA, Donnie Hand of Atlanta, GA; grandchildren, Jackson Hand, Ashley Hand, Casey Hand, all of Cairo, GA; sisters, Mildred JoAnn Denison (Claton, Sr.) of Patterson, GA, Mary Margaret Werner (Bob) of Whigham, GA; sister-in-law, Betty Hazel Hand of Ft. Gaines, GA; brother-in-law, Gene Harrison of Cairo, GA; and a host of nieces, nephews and extended family.
He was preceded in death by: his parents: his wife; brothers, Judson W. Hand, Charles Colan Hand, W. L. "Butch" Hand; and a sister, Betty Jean Harrison.
In lieu of flowers, memorials may be made in Mr. Hand's memory to: Magnolia Cemetery Fund, P. O. Box 377, Whigham, GA 39897.
The family will receive friends at Clark Funeral Home on Thursday, May 3, 2018, from 6:00 p.m. until 8:00 p.m.