Viola Frances Braswell Howard
July 10, 1926 – October 5, 2018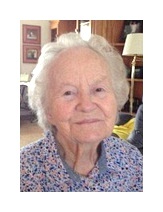 Viola Frances Braswell Howard, 92, passed away Friday, October 5, 2018, at the Manor on Lake Jackson in Sebring, Florida. She was born in 1927 in Miami, Florida to James Ryder and Junie (Adams) Ryder. She attended William Jennings Bryan High School in Miami. She married Tom Braswell in 1943 and in 1953 the family moved to Sebring.
She was a devoted mother, homemaker and former member of the Southside Baptist Church. She was involved in the Willing Workers Ladies Sunday school class and Bible Memory Association (BMA), memorizing Scripture and for several years was a counselor at the BMA Camp in Cleveland, Georgia. After forty years of marriage, her husband Tom passed away and she became a personal homecare giver. One of her passions was missions. She opened her home and her heart to many missionary families through the years. Hospitality came naturally to Viola. She married Rev. J.L. Howard in 1989 and enjoyed life as a pastor's wife for twenty-eight years.
Survivors include daughters, Mary Etta Llewellyn (Lee) and Sylvia Cooley (Mark); sons, Tom Braswell (Annette) and John Braswell (Phyllis). Grandchildren; Heath Braswell (Amy), Stephen Braswell (Ali), Josh Cooley (Lisa), Lori Elder (John), Becky Raczkowski (Josh), Kristin Johnston (Jameson), nieces and nephews and seventeen great-grandchildren.
Viola was preceded in death by her husband J.L. Howard, sister and brother-in-law, Mary Jane and Red Simmons.
In lieu of flowers, contributions can be made to Southside Baptist Church, 379 S. Commerce Ave., Sebring, FL 33870, in memory of Viola Braswell Howard for designated missionaries.
There will be a visitation on Tuesday, October 9th at 3:00 p.m. and a service at 4:00 p.m. at the Stephenson-Nelson Funeral Home in Sebring, FL. and burial will be at the Hawthorne Cemetery in Whigham, Georgia.
Florida arrangements entrusted to: Stephenson-Nelson Funeral Home, 4001 Sebring Parkway, Sebring, FL 33870.