Terry Felton Dodd
April 24, 1964 – November 24, 2018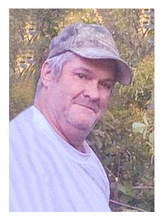 Terry Felton Dodd, 54, of Cairo, GA, passed away at Archbold Memorial Hospital in Thomasville, GA, on Saturday, November 24, 2018. The family will receive friends at Clark Funeral Home on Tuesday, November 27, 2018, at 11:00 a.m.
Mr. Dodd was born on April 24, 1964, in Hollywood, FL, to the late Bill Dodd and Maxine Cooper McMurtury, who survives. He was a welder by trade. He was of the Christian faith.
Survivors include: his son, Cody Dodd of Byron, GA; mother, Maxine McMurtury of Cairo, GA; brothers, Bill Dodd of Cairo, GA, Jerry Dodd of Madison, GA; sister, Ann Scott of Cairo, GA; and a host of nieces, nephews, great-nieces and great-nephews.
He was preceded in death by his father and a brother, Tim Dodd.