Roger Carroll Murphy
January 18, 1940 – July 28, 2019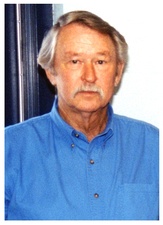 Funeral services for Roger Carroll Murphy, 79, of Thomasville, GA, are at 10:00 a.m., Wednesday, July 31, 2019, at the First United Methodist Church, Cairo, GA. Rev. Christy Bandy will officiate. Interment will be in Greenwood Cemetery, Cairo, GA. Mr. Murphy passed away at Archbold Memorial Hospital in Thomasville, GA, on Sunday, July 28, 2019.
Active pallbearers will be Elzie Jones, Jamie McCorkle, Mike Trawick, Benny Prince, Todd Harrell and Dan Powe.
Mr. Murphy was born on January 18, 1940, in Cairo, GA, to the late Chester Murphy and Irene Fain Murphy. He served his country in the United States National Guard. On December 29, 1990, he married Janet Gainey Murphy, who survives. He retired as an engineer with the Georgia Department of Transportation. He was of the Christian faith.
Survivors include: his wife, Janet Gainey Murphy of Thomasville, GA; sons, Robbie Bearden (Angela) of Reno, GA, Jay Evans of Whigham, GA; grandchildren, Owen Bearden, Evan Bearden, both of Reno, GA; sisters, Joanne Brinkley (Larry) of Pine Park, GA, Sharon Braswell of Cordele, GA; nephew, Jamie McCorkle (Angie) of Pine Park, GA; and nieces, Kim Cowart (Ben) of Tallahassee, FL, Patti Chellman of Tallahassee, FL.
He was preceded in death by his parents.
The family will receive friends at Clark Funeral Home on Tuesday, July 30, 2019, from 6:00 p.m. until 8:00 p.m.

For those who desire, condolences may be offered to the family by
clicking here
.