Richard Buford Wright
October 9, 1937 – October 3, 2018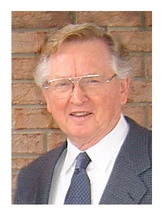 Richard Buford Wright, 80, of Anchorage, Alaska, passed away on October 3, 2018 at Providence Hospital in Anchorage following a brief illness, with his children by his side. A funeral service will be held at 2:00 p.m. on Sunday, October 21, 2018, at the church of Richard's childhood, Whigham United Methodist Church in Whigham, Georgia. Burial at Woodlawn Cemetery in Whigham will follow the service.
Richard was born to Lloyd Buford Wright and Virgie Merle Crew Wright on October 9, 1937 in Whigham, Georgia. Raised by his grandparents, Nanny and Papa Wright, Richard grew up in small-town Whigham. He and his young family of five lived in Tennessee and Arkansas while he worked with the family trucking business; they returned to Georgia in 1966. Always seeking adventure, in 1970, their journey took them to Anchorage, Alaska, which remained Richard's home until his passing.
Life in Alaska brought new opportunities and mountains of fun. Richard worked with the Corps of Engineers before founding a family-owned residential construction firm. An avid photographer, his entrepreneur spirit led Richard and his family to launch a photo finishing business which operates as PhotoWright Lab to this day. Richard enjoyed piloting airplanes, fishing, hunting, camping, and family time. As a bush pilot in Alaska, he flew to many places of grandeur and on some occasions performed rescue and recovery operations. He also enjoyed flying cross country in "Triple I Echo Bravo", also known as the Eager Beaver, his beloved DeHavilland Beaver aircraft. In later years, two more children joined his many life adventures. During recent years, he purchased a majority interest in Anchorage's First Care Medical Clinic. Choosing never to retire, he remained committed to teaching his children the values of family, faith in Christ, his country, and an excellent work ethic.
Richard leaves behind his children, Darwin (Paula) Wright of Anchorage, Julie (Tom) Colvin of Tallahassee, Florida, Janet (Bob) Hayes of Anchorage, and their mother, Mary Perkins Wright of Whigham, Georgia, Ben (Tanya) Wright of Anchorage, Shannon (Captain JJ Ret. USA) Guerrero of San Antonio, Texas, grandchildren Richard (Angela) Wike of Clearwater, Florida, Brandon (Erica) Wike of Tallahassee, Natalie (David) Schmidt of Boca Raton, Florida, Miles (Shayna) Hayes of Anchorage, Sophie, Alexis, and Colby Wright of Anchorage, Denali, Lennox, and Sterling Guerrero of San Antonio, and five great grandchildren.
He is also survived by his step-mother Hilda Wright of Wiggins, Mississippi and siblings Alona (David) McNeill of Havana, Florida, L. Gary (Anna) Wright of Monticello, Florida, Rosa Doherty of Calabasas, California, Kathy Garrard of Wiggins, Jimmy (Debra) of Olive Branch, Mississippi, and Lynn Barnhart and Ben (Tracy) Wright of Wiggins.
Richard was preceded in death by his grandfather, Ben Richard Wright, grandmother, Bertie Murphey Wright, mother, Virgie Merle Barfield, and his father, Lloyd Buford Wright.