Rev. Harold J. Combs
July 9, 1928 – June 1, 2018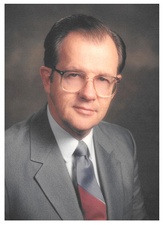 The Reverend Mr. Harold J. Combs went home to be with his Lord on June 1, 2018, in Thomasville, GA, after having lived a long and productive life of 89 years. Dad, Granddaddy, Pops and "Brother Hal" as he was known to many was born on July 9, 1928, in St. Augustine, FL. He grew up in Gainesville, FL where he attended high school and later graduated from the University of Florida. He was ordained into the Baptist ministry in 1950. He attended the Southern Baptist Theological Seminary in Louisville, KY where he received a Master of Divinity in 1955. Subsequently, he served pastorates in Frankfurt and Bagdad, Kentucky; in Florida at the First Baptist Churches of Crawfordville and Cross City. He was the founding pastor of Parkwood Baptist Church in Jacksonville, FL. He was then pastor at First Baptist Churches in High Springs, Perry, and Palmetto, FL and Pelham, GA. Later, he served at Faith Baptist in Tallahassee, FL. He retired to Cairo, GA and pastored for a time at Pine Hill Baptist and afterwards was a member of Eastside Baptist until his death. He was a faithful servant of the Lord, a dedicated husband and father and was beloved by many.
Hal was preceded in death by his parents A.L. Combs, Sr. and Ola Adams Combs, two older brothers, A.L. Combs, Jr. and William E. Combs and two wives, Barbara Mathis Combs and Nell Tucker Combs.
He is survived by: four sons, Jim (Nancy) Combs of Dahlonega, GA, John (Linda) Combs of Gainesville, FL, David (Donda) Combs of Tallahassee, FL and Alan (Erni) Tucker of Thomasville, GA. Hal has 5 Granddaughters: Martha Combs (Zach Fetterman), Lydia Combs Cromey (Tyler), Channing Trainor; Sherie Overstreet, Sarah Tucker Holt (Jeremy); 3 grandsons: Brogdon (Alyssa) Combs, Sean Overstreet, Seth (Katie) Tucker; 4 Great-Grandchildren and 3 Great-Great Grandchildren.
In lieu of flowers gifts may be made in memory of Reverend Harold J. Combs to: Florida Children's Home, American Cancer Society, or Lewy Body Dementia Association.
A Memorial service will be held at Eastside Baptist Church in Cairo, GA on Saturday June 16th at 11:00 a.m. There will be a reception with the family in the Fellowship Hall immediately after the service.
The family will receive friends at Clark Funeral Home in Cairo, GA on Tuesday, June 5, 2018 from 6:00 p.m. to 8:00 p.m.