Rebekah J. "Beka" Strickland
February 5, 1978 – June 6, 2018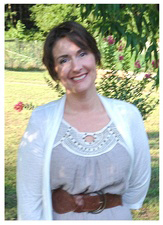 Memorial services for Rebekah J. "Beka" Strickland, 40, of Cairo, GA, are at 1:00 p.m., Saturday, June 16, 2018, at the Cairo Woman's Club, 258 First Street NE, Cairo, GA. Brother David Roberts will officiate. Mrs. Strickland passed away at her home on Wednesday, June 6, 2018.
Mrs. Strickland was born on February 5, 1978 in Tallahassee, FL, to Bobby Joe Shoptaw and Alice Viola Roberts Shoptaw. On September 11, 1999, she married Raymond C. Strickland, who survives. She was a licensed massage therapist and real estate agent. Most importantly she was a beautiful wife, mother, and homemaker. She was a member of the Kingdom Hall of Jehovah's Witnesses.
Survivors include: her husband, Raymond C. Strickland of Reno, GA; children, Ella Elaine Strickland, Griffin Reid Strickland and Thaddeous Cole Strickland, all of Cairo, GA; parents, Bobby Joe and Alice "Vi" Shoptaw of Cairo, GA; sister, Kay Sallinger (Patrick) of Chipley, FL; and father-in-law and mother-in-law, Harold and Lucy Strickland of Cairo, GA.
She was preceded in death by: her grandparents, Jimmy and Syble Shoptaw and James and Donnie Roberts.