Lenzy Derrick Haddock
July 19, 1939 – January 8, 2017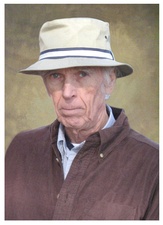 Lenzy Derrick Haddock, 77, of Cairo, GA, passed away at Magnolia Place of Cairo, GA, on Sunday, January 8, 2017. Interment will be in Evergreen Memorial Gardens, Panama City, FL. The family will receive friends at Clark Funeral Home on Saturday, January 14, 2017, from 2:00 p.m. until 4:00 p.m.
Mr. Haddock was born on July 19, 1939, in Port St. Joe, FL, to the late Lenzy Eugene Haddock and Hazel Estell Duncan Haddock. He served his country in the United States Army. He retired from the State of Florida Department of Management Services as a computer analyst.
Survivors include: sons, Aaron Haddock and his wife, Aleta of Tallahassee, FL, Terrell Haddock and his wife, Aimee of Jacksonville, FL; granddaughter, Ema Haddock of Tallahassee, FL; and sisters, Yvette Roddenberry and her husband, Mark of Crawfordville, FL, Maria Yates of Cedar Key, FL, Rebecca Hudson and her husband, Hugh of Marianna, FL. He was preceded in death by his parents.
In lieu of flowers, memorials may be made in Mr. Haddock's memory to: National Parkinson Foundation, 200 SE 1st Street. Suite 800, Miami, FL 33131.