Jeanette Standley Maxwell
July 5, 1949 – July 25, 2018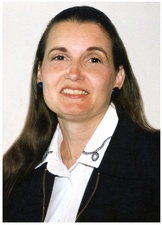 Funeral services for Jeanette Standley Maxwell, 69, of Calvary, GA, are at 3:30 p.m., Friday, July27, 2018, at Calvary United Methodist Church, Calvary, GA. Rev. Wayne McDonald and Rev. Mike Mobley will officiate. Services will conclude at the church. Interment will be in Piedmont Cemetery, Calvary, GA. Mrs. Maxwell passed away at Archbold Memorial Hospital in Thomasville, GA, on Wednesday, July 25, 2018.
Active pallbearers will be Clint Cunningham, Richard Hernandez, Randy Fitzgerald, Bobby Williams, Mark Bishop and Wayne Windham.
Mrs. Maxwell was born on July 5, 1949, in Gadsden County, FL, to Jean Gray Standley, who survives. She received her bachelor's degree in Home Economics from Florida State University. On August 28, 1971, she married Bob Maxwell, who survives. She was employed for 33 years by the State of Georgia and retired as the Director of Grady and Decatur County Department of Family and Children Services. Jeanette was a member of the Thomasville Rose Society and an active volunteer for the Calvary Lions Club. She served on numerous other boards throughout her life. She was a devoted member of the Calvary Methodist Church. She spent her life advocating for the less fortunate and the abused/neglected children of Georgia and Grady County. Jeanette enjoyed working in her yard and spending time with her family especially her son and grandsons. She loved to spoil any child she was given the chance to love and care for.
Survivors include: her husband, Bob Maxwell of Calvary, GA; daughter, Jeanna Bryant (Travis) of Tallahassee, FL; son, Robert Maxwell of Calvary, GA; grandchildren, Will Bryant, Sam Bryant, both of Tallahassee, FL; mother, Jean Standley of Havana, FL: brothers, Bill Standley (Susan) of Lloyd, FL, Mike Standley (Donna) of Freeport, FL, Jimmy Standley (Nancy) of Tallahassee, FL, Sammy Standley (Lavanda) of Calvary, GA; sister, Fay Armstrong (Brian) of Tallahassee, FL; and a host of nieces, nephews, and extended family.
She was preceded in death by her grandparents, Yvonne and Howard Gray.
Memorials may be made in Mrs. Maxwell's memory to: Calvary United Methodist Church, P. O. Box 59, Calvary, GA 39829.
The family will receive friends in the church immediately following the service.