Jean Harrison Strickland
June 29, 1950 – August 12, 2022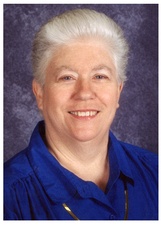 Funeral services for Mary Jean Harrison Strickland, 72, of Cairo, GA, are at 11:00 a.m., Tuesday, August 16, 2022, at the First United Methodist Church, Cairo, GA.  The family will receive friends in the Fellowship Hall of the Cairo First United Methodist Church on Tuesday, from 10:00 a.m. until 11:00 a.m.  Rev. Christy Bandy and Rev. Sam Vernon will officiate.  Interment will be in the Harrison Family Cemetery on Airport Road in Cairo.  Jean died August 12, 2022, at her home.
Pallbearers will be Brian Harrison, Ben Harrison, Matt Harrison, Jarrett Harrison, Brian Phinazee and Rusty Bell.
Jean attended Converse College in Spartanburg, SC where she studied music.  Music was a major part of her life, and she shared her talent with several churches, piano students and choirs.  She was a member of the Jubalheirs, which tours the state of Georgia.  Jean was also involved in the Grady County School System, where she worked at Southside and Eastside Elementary Schools.  Jean was a devoted member of the Cairo First United Methodist Church where she played the piano and participated in the hand bell choir and vocal choir.
She is survived by her three children, Mary Grebey of Georgia, Ann Twehues (John) of Kentucky, William Strickland, Jr. (Rachel) of Texas.  She is also survived by her brother, Frank Harrison (Marilyn) of Moultrie, GA, and nine grandchildren and several nieces and nephews.
She was preceded in death by her parents, Alton and Carol Harrison of Coolidge, GA.
In lieu of flowers, memorials may be made in Jean's memory to a charity of your choice.
The family will receive family and friends at Jean's home on Monday, August 15, 2022, from 6:00 p.m. until 7:00 p.m.
For those who desire, condolences may be offered to the family by
clicking here
.