Irma W. Jordan
November 30, 1946 – July 24, 2018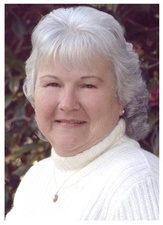 Funeral services for Irma Jordan, 71, of Pelham, GA, are at 11:00 a.m., Friday, July 27, 2018, at the Chapel of Clark Funeral Home, Cairo, GA. Services will conclude at the chapel. Interment will be in New Home Cemetery. Mrs. Jordan passed away at Lifecare Center in Fitzgerald, GA, on Tuesday, July 24, 2018
Mrs. Jordan was born on November 30, 1946, in Climax, GA, to the late Norman Wiley Williams and Armelia Porter Williams. On November 18, 1962, she married Earnest Jordan, Sr., who preceded her in death on October 12, 2013. Mrs. Jordan was a seamstress at Ithaca Industries.
Survivors include: son, Lee Jordan (Gena) of Colquitt, GA; daughter, Lynn Jordan of Pelham, GA; grandchildren, Amber Marie Jordan of Cairo, GA, Raylee Carol Jordan of Colquitt, GA, Kalab Wiley Odum and Kayte Lynn Odum of Pelham, GA; brother, Tom Williams (Wanda) of Hopeful, GA; sister, Edna Blewett of Pelham, GA and Joyce Sheperd (Jimmy) of Pelham; and a host of nieces and nephews.
She was preceded in death by: parents; husband; brothers, Ellison Williams, Winferd Williams and Nathaniel Williams.
In lieu of flowers, donations may be made to American Heart Association, 7272 Greenville Ave., Dallas TX 75231; or Alzheimer's Foundation, 322 Eight Ave., 7th Floor, New York, NY 10001.
The family will receive friends at Clark Funeral Home on Friday, July 27, 2018, immediately following the service.