Donna Merritt Cooper
February 17, 1954 – February 26, 2019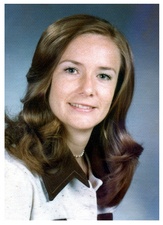 Funeral services for Donna Merritt Cooper, 65, of Cairo, GA, are at 3:00 p.m., Friday, March 1, 2019, at Vineyard Ministries, 2189 HWY 84 East, Cairo, GA. Rev. Rod Brinkley will officiate. Interment will be in Greenwood Cemetery, Cairo, GA. Mrs. Cooper passed away at Capital Regional Medical Center in Tallahassee, FL, on Tuesday, February 26, 2019.
Active pallbearers will be Russell Brown, Bruce Joyner, Danny Thomas, Eric White, Gene Ward and Timothy Herrington.
Mrs. Cooper was born on February 17, 1954, in Cairo, GA, to the late Norman Aubrey Merritt and Jeanette Owens Merritt. She was a graduate of Cairo High School and Southern Regional Technical College. On June 11, 1972, she married Durie Cooper, who survives. She was the co-owner and operator of South Georgia Tractor Company. She was of the Christian faith.
Survivors include: her husband, Durie Cooper of Cairo, GA; daughters, Wendy Norton (Casey) of Cairo, GA; Candice Eubanks (Scott) of Cairo, GA; grandchildren, Coluer Cooper, Meghan Cooper, Collis Cooper, Caylee Norton, all of Cairo, GA, Albree Norton of Coolidge, GA; niece, Brenda Joyner of Panama City, FL; and nephews, Bruce Joyner of Panama City, FL, Timothy Herrington of Zephyrhills, FL.
She was preceded in death by: her grandparents, Norman and Lelet Merritt; parents; brother, Larry Merritt; and a sister, Helen M. Elkins.
Memorials may be made in Mrs. Cooper's memory to: Vineyard Ministries, 2189 Hwy 84 East, Cairo, GA 39828.
The family will receive friends at Clark Funeral Home on Thursday, February 28, 2019, from 6:00 p.m. until 8:00 p.m.