David Spencer Stoddard
January 12, 1956 – November 29, 2021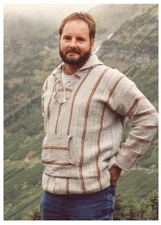 David Spencer Stoddard, 65, of Cairo, GA, passed away on Monday, November 29, 2021.  At this time, there will be no services per the deceased wishes.
David was born on January 12, 1956, to the late H. L. "Sonny" Stoddard, Jr. and Louise Jarnigan Stoddard in Thomasville, GA.  In 1989, he married Katherine LeGette Stoddard who survives.  He graduated with the first graduating class at Brookwood School in 1974.  He attended Valdosta State College and graduated from the University of Georgia with a degree in geology.  He went out West and worked in seismic mapping.  He returned to Grady County to Sherwood Plantation, the place he was born and raised and worked there in land management.  David was happiest when doing prescribed burning with his son on Sherwood, being in Montana or a reading a good book.
He is survived by: his wife, Katherine LeGette Stoddard of Cairo, GA; son, Daniel Stoddard of Cairo, GA; brother, Lee Stoddard of Carrabelle, FL; sister, Marie Erickson (Tom) of Cairo, GA; brothers-in-law and sisters-in-law, Chuck and Chloe Thomas of Cairo, GA, John LeGette of Cairo, GA, Sam and Suzanne Carnline of Cairo, GA; and several nieces and nephews.  He was preceded in death by his parents.
Memorials may be made in Mr. Stoddard's memory to the Cairo First United Methodist Church, 318 South Broad Street, Cairo, GA 39828.
For those who desire, condolences may be offered to the family by
clicking here
.