Charlie E. Palmer
May 3, 1941 – August 3, 2017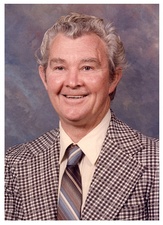 Memorial services for Charlie Elijah Palmer, 76, of Cairo, GA, are at 2:00 p.m., Tuesday, August 8, 2017, at the Forest Acres Full Gospel Church, Thomasville, GA. Rev. Darrell Owens will officiate. Services will conclude at the church. Interment will be in Mizpah Primitive Baptist Church Cemetery, Pelham, GA. Mr. Palmer passed away at his home in Cairo, GA, on August 3, 2017.
Mr. Palmer was born on May 3, 1941, in Thomasville, GA, to the late David Elijah Palmer and Mary Leona Martin Palmer. He retired as the owner and operator of his automotive paint and body shop. He was a member of the Forest Acres Full Gospel Church in Thomasville.
Survivors include: daughter, Shelia Palmer of Pelham, GA; son, Danny Palmer (Katrina) of Waycross, GA; son-in-law, Charlie Hester of Cairo, GA; grandchildren, Lelia Hester Williams (Lee) of Whigham, GA, Heather Golden (Scott) of Cairo, GA, Austin Charles Lee Hester (Shae) of Cairo, GA, Kristen Danielle Hurst (Jesse) of Meigs, GA; 8 great-grandchildren; sister Dora Lee McKenzie of Camilla, GA; brother, James Palmer (Betty) of Coolidge, GA; and a host of nieces, nephews, and extended family.
He was preceded in death by: his parents; and brothers, Gene Palmer, Thomas Palmer, Jimmy Palmer.
The family will receive friends at the church immediately following the memorial service.