Amy M. Hagan
June 28, 1979 – July 25, 2018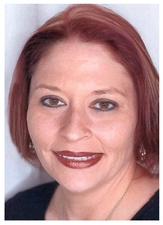 Funeral services for Amy Hagan, 39, of Cairo, GA, are at 3:00 p.m., Saturday, July 28, 2018, in the Chapel of Clark Funeral Home, Cairo, GA. Rev. Robert Crapps will officiate. Services will conclude at the chapel. Interment will be in Greenwood Cemetery, Cairo, GA. Ms. Hagan passed away at her home in Cairo, GA, on Wednesday, July 25, 2018.
Ms. Hagan was born on June 28, 1979, in Cairo, GA, to Billy Hagan and Mary Hayes Hagan. She attended Cairo High School and Southern Regional Technical College. Ms. Hagan worked at Thomasville Eye Center before her injury in 2005, that resulted in her inability to work. She suffered for years with CRPS, Chronic Regional Pain Syndrome, and other health issues. She is now at peace and free of pain. She loved animals and her constant companions were Princess, Chip, King and Sadie. They will miss her very much.
Survivors include: her parents; her son, Tyler Dalton (Chelsey) of Cairo, GA; sister, Vickie Ezell (Pete) of Cairo, GA; grandparents J. B. and Jean Hayes, Meigs, GA; nephew, Chris Hagan (Emily) Tallahassee, FL; nieces, Ashley and Kaylee Ezell of Cairo, GA; sister-in-law, Lisa Hagan of Cairo, GA; and a host of extended family.
She was preceded in death by: her brother, Kenneth Hagan; grandparents, Clower and Louise Hagan.
Memorials may be made in Ms. Hagan's memory to: Best Friends Animal Rescue, 1330 Bold Springs Road, Cairo, GA 39827; or Beachton Volunteer Fire Department, 03 17th Ave. NW, Cairo, GA 39828.
The family will receive friends immediately following the funeral service at the Chapel of Clark Funeral Home.